Yoga Teacher Training
Ready to change your life?
Learn why Alma's Yoga teacher
training is such an amazing
experience.
What is Alma's TT all about?
Whether you want to learn how to teach yoga or simply deepen your own practice or understanding, this is the training for you. You will be guided through the journey of a lifetime, learning not only the basics and fundamentals of teaching yoga, but on how to live a more happy, healthy, and fulfilling life.
Covers anatomy, philosophy,
pose breakdown, hands-on
assists, and so much more!
Designed for the busy adult, we will meet one weekend and one weeknight a month so you can change your life while still living it.
The cost of training not only includes
the manual and the graduation
certificate but also includes free yoga at Alma AND a
graduation tank-top.
Every graduate is offered a teaching
opportunity at Alma after graduation
to stay consistent and hone their skills.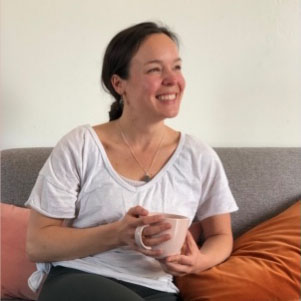 "I signed up for Alma's teacher training wanting to learn more about the history, philosophy and  deepen my practice of Yoga.  I ended up getting so much more! The information is fascinating: the chakras, meditations, The Gita, Yamas and Niyamas.  As I began to practice more at the studio I learned that these teachers are amazing Yogi's: friendly, supportive, and supremely talented.  Each of them helped a long the way which made the community feeling within Alma that much stronger.  Was this challenging? Yes.  Did I work hard? Yes.  Did I love every minute of it and would I do it again if I could? YES.  Taking the Yoga Teacher Training journey with 14 other beautiful souls is an experience I will never forget.  It ignited a passion in me that I didn't even know was there because now I have the experience of sharing both yoga and massage in such a beautiful way.  Without teacher training, that may have never happened. Alma will forever hold a very special place in my heart.  If you have been thinking about doing this, check out the information session, but you totally deserve this experience! DO IT!"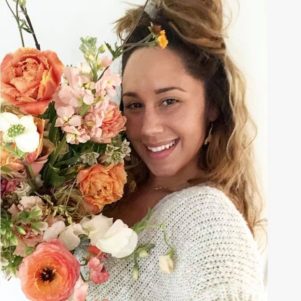 "Not too long after finding the practice of yoga and realizing how it drastically changed my life, I stumbled upon the opportunity to learn how to teach yoga at Alma. Never in my life had I thought about teaching yoga but I just felt so called to it- even being relatively new to Alma Yoga.  I was completely blown away by the training. I immediately knew this studio and this training was where I belonged. Not only did I learn how to teach a smart and safe yoga class, but I learned about myself- my inner self that sometimes isn't always shown. I learned about my body, my energy, and made lifelong friendships in the process. Whether you want to be a yoga teacher or not (I never intended on it and now all I want to do is continue my yoga education and teach!), YTT is an incredible experience and opportunity that will open up an entire new world of possibilities. Alyssa is the most amazing and genuine teacher and Alma will become your second home."