CLASSES
We have options for all levels
This class offers intelligent sequencing with a focus on alignment. While this class will be fun and encouraging, it will also build strength and flexibility. Students will gain a better understanding of the practice and will leave class feeling grounded and relaxed. This class is perfect for everyone; our regulars will still be challenged and any newbie will feel welcomed and empowered. No matter what your level, you will learn something new in each class. Also great for those looking to ease their way into a hot class. Room is set to approximately 85 degrees.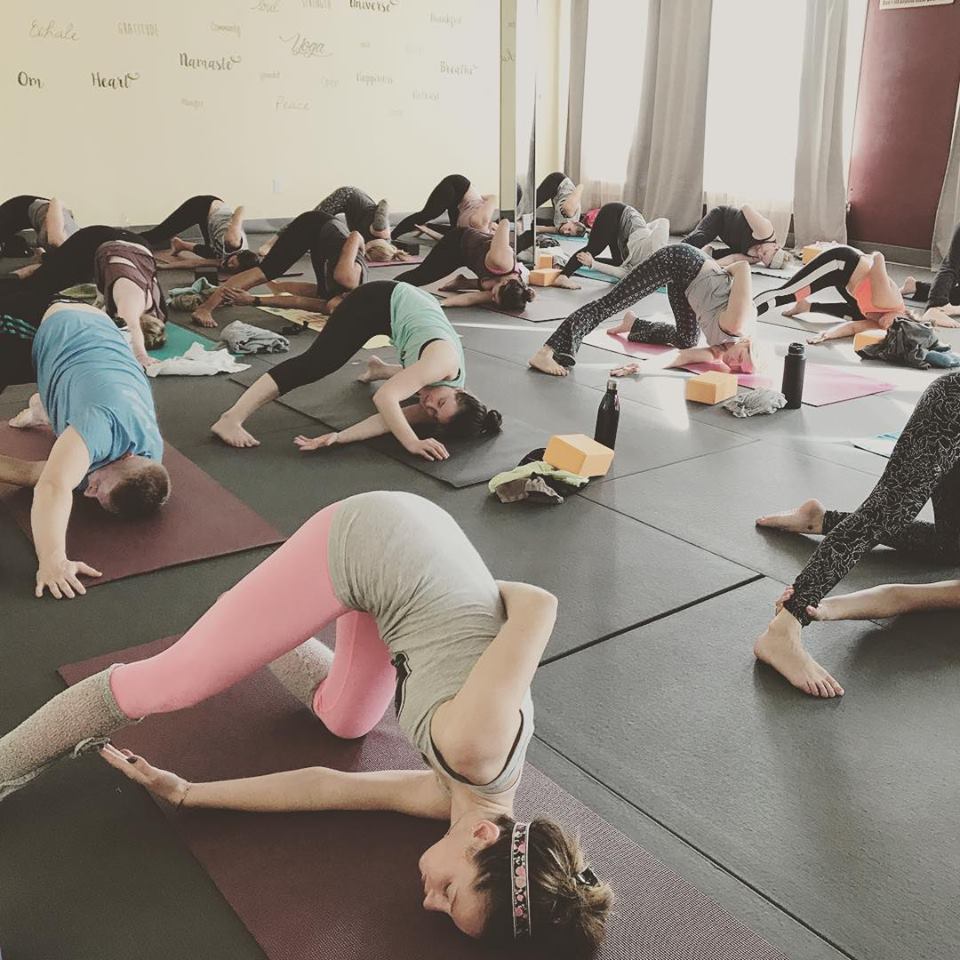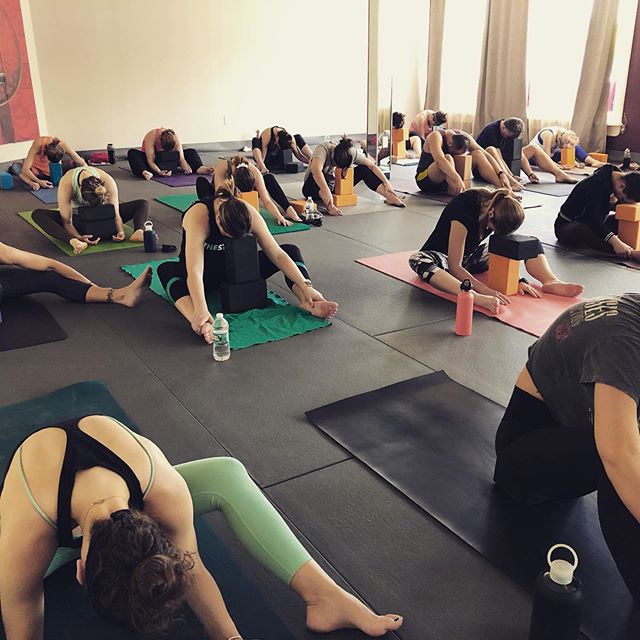 A rare and unique class that is equal parts vinyasa and yin. This class is for those looking to treat themselves to a delectable experience like no other. Room warmed to approximately 85 degrees.
Alma's very own Hot Vinyasa class! This is a dynamic vinyasa flow practice. Vinyasa links breath with movement to get the heart rate going and challenge the student. In this class, we cultivate more awareness of moving from the core to find "inner strength." The room is set to approximately 95 degrees to provide for a detoxifying sweat.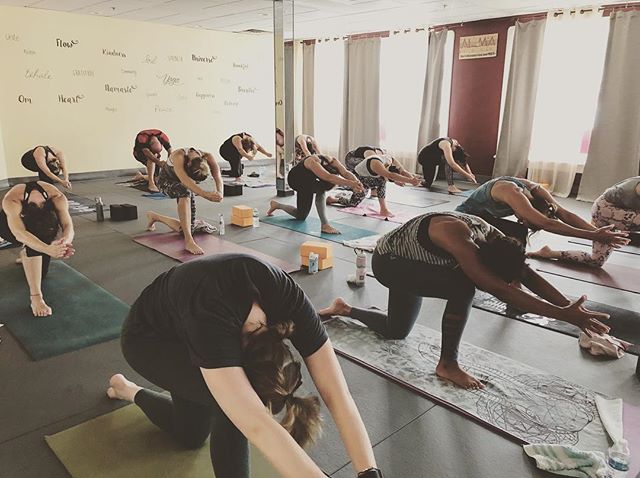 This one hour power class is exactly that - INTENSE! It will tone, shape, and strengthen every muscle in the body! Be prepared to work, sweat, and smile! Room heated to approximately 95 degrees.
Experience Suggested Studio A
NON-HEATED CLASSES
Studio B
Just like our Hot Power Hour, minus the hot! This class will have you working hard, breathing deep, and smiling big! Tone, strengthen, and stretch!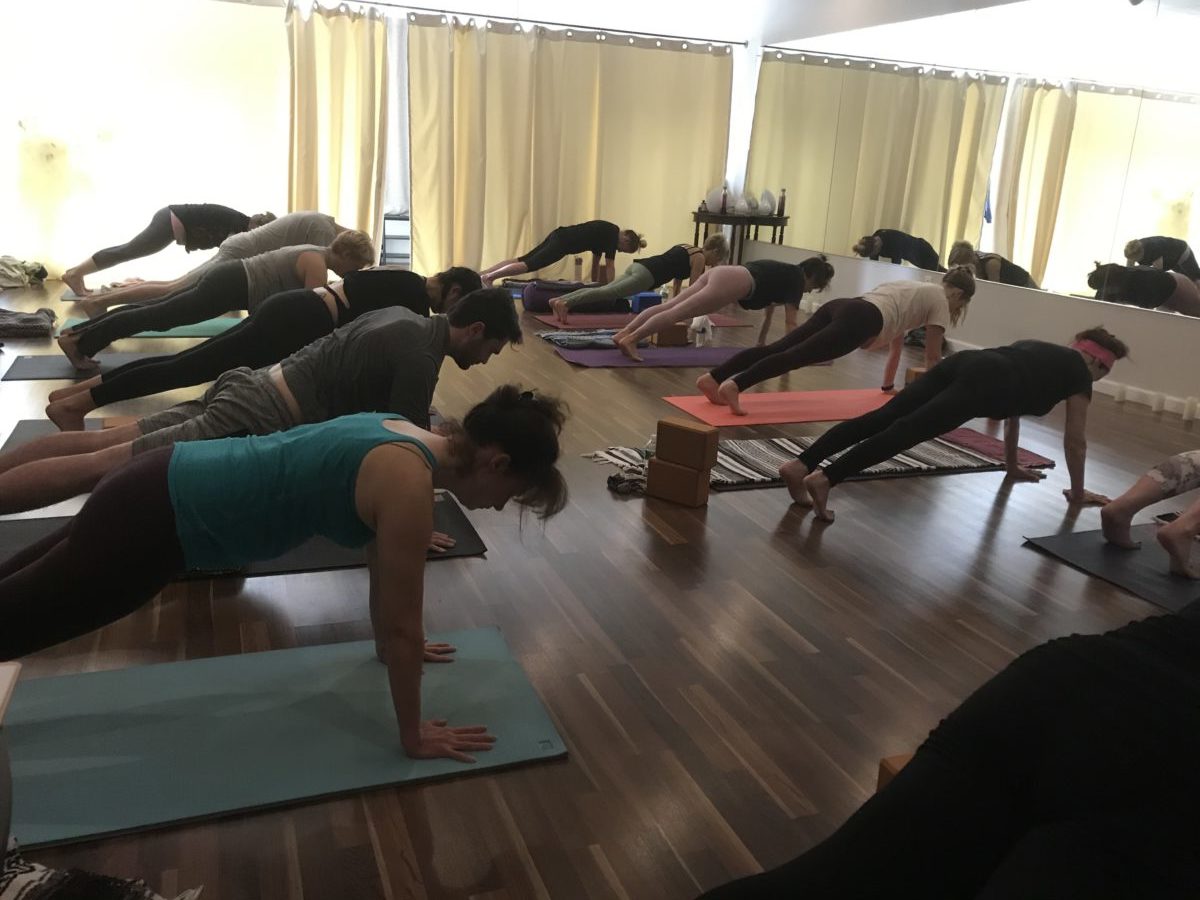 Experience SuggestedStudio B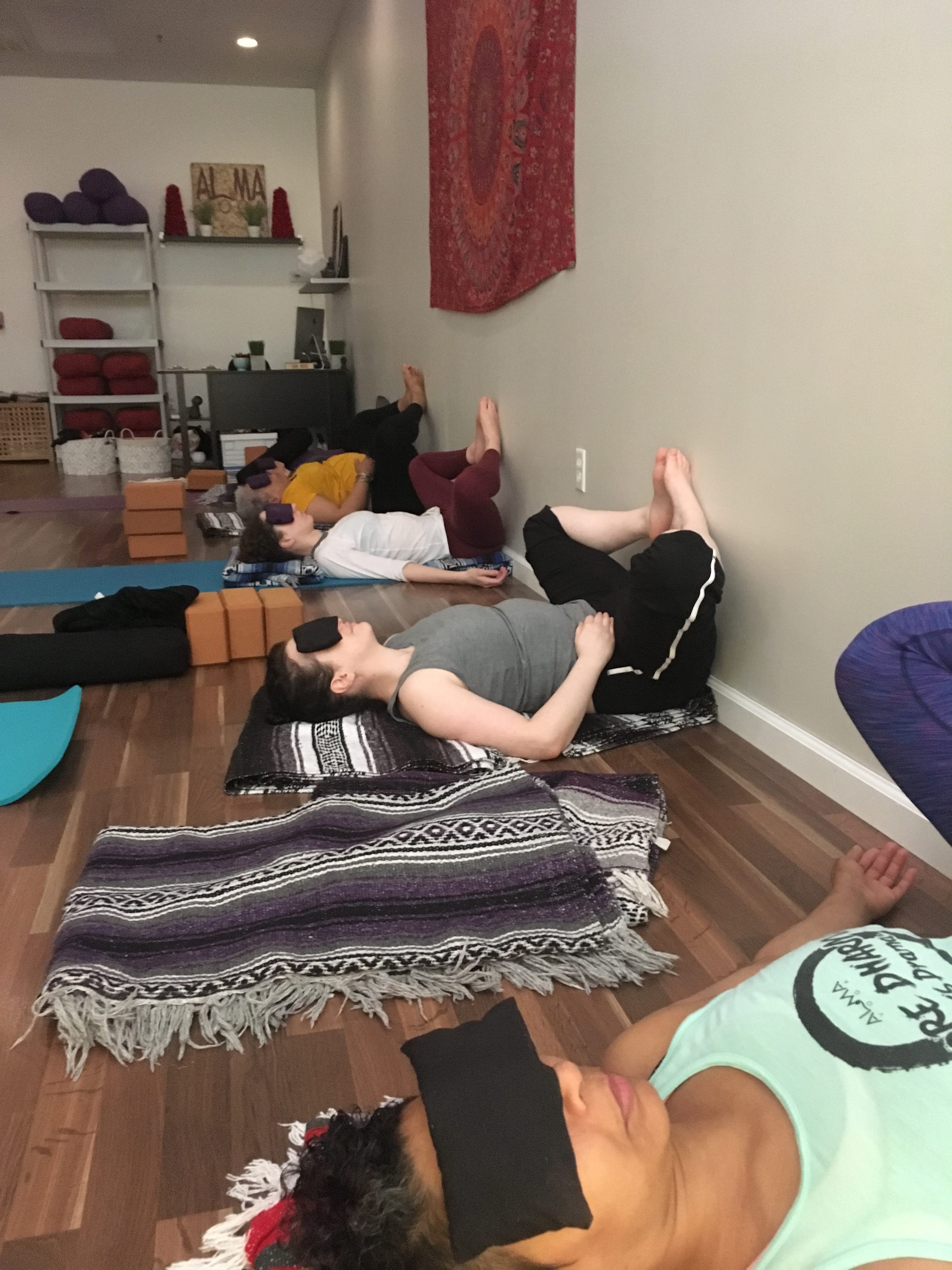 Align Your Soul (Formerly Basics)
This class is an introduction to the fundamentals of yoga. Instructors explain the proper alignment of each basic pose while connecting the poses with proper breathing techniques. It is the best place for beginners to start but all levels are welcome. Our intention here is to provide each yogi with a little more knowledge about the practice.
Beginners and Knowledge Seekers Studio B
All are welcome! Open to all levels from beginner to advanced yogis (students).
Teachers will offer modifications and suggestions for varying levels.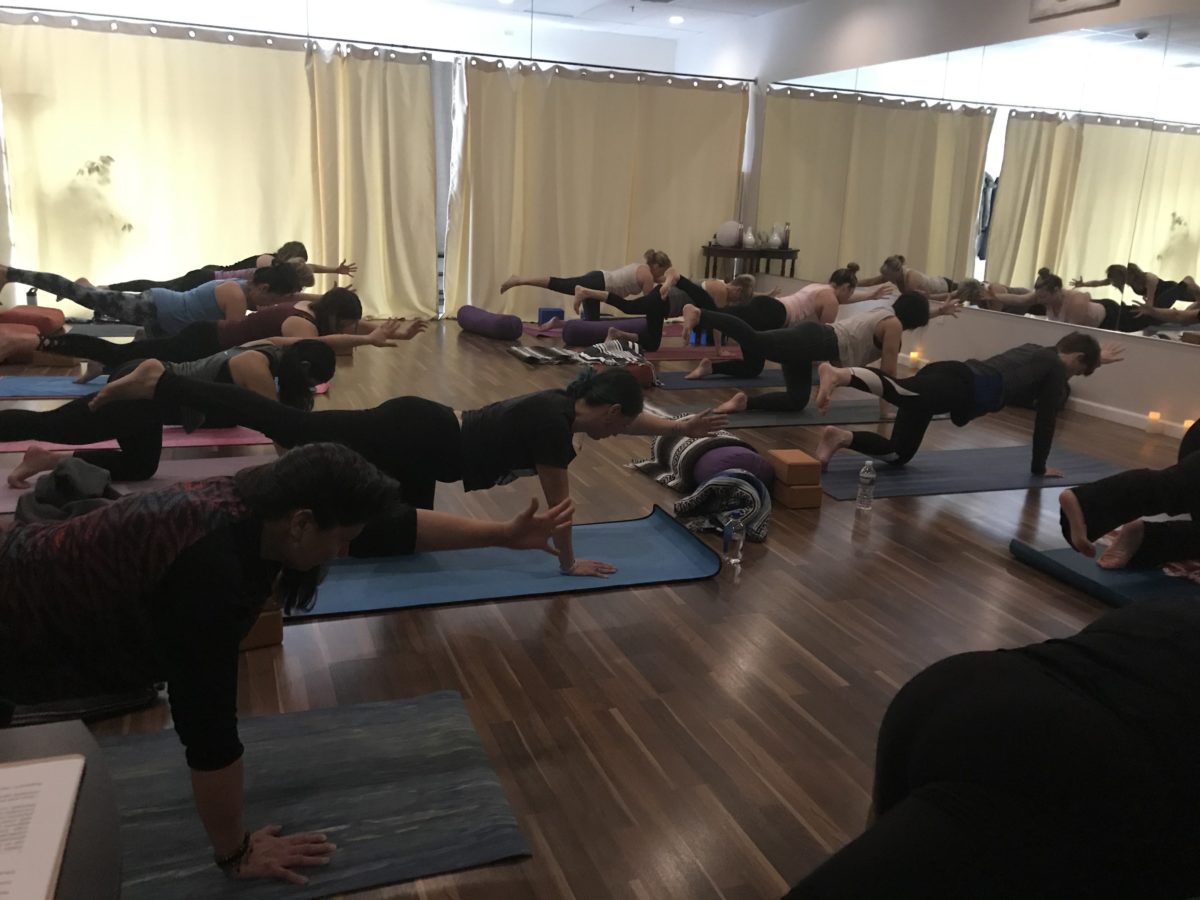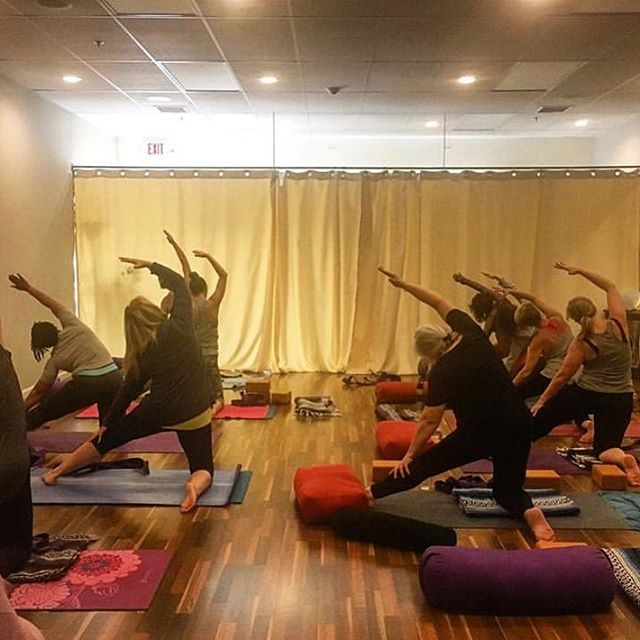 Broke as a joke? Don't stress it! Do yoga! Join us every Sunday for our all levels, Heart & Soul class and pay only $5 to practice! Why are we so generous? Because we understand that we all experience tough times here and there and we believe yoga should be accessible to ALL. And the best part is, your $5 will be donated to a different foundation/cause every month! It's a win win for all!
A slower practice that targets the deep connective tissues of the body through deep stretches and long holds, helping you relax and let go. It's deep and nourishing, without much flow. Increases your flexibility and allows your body to restore!
Beginners & Athletes Studio B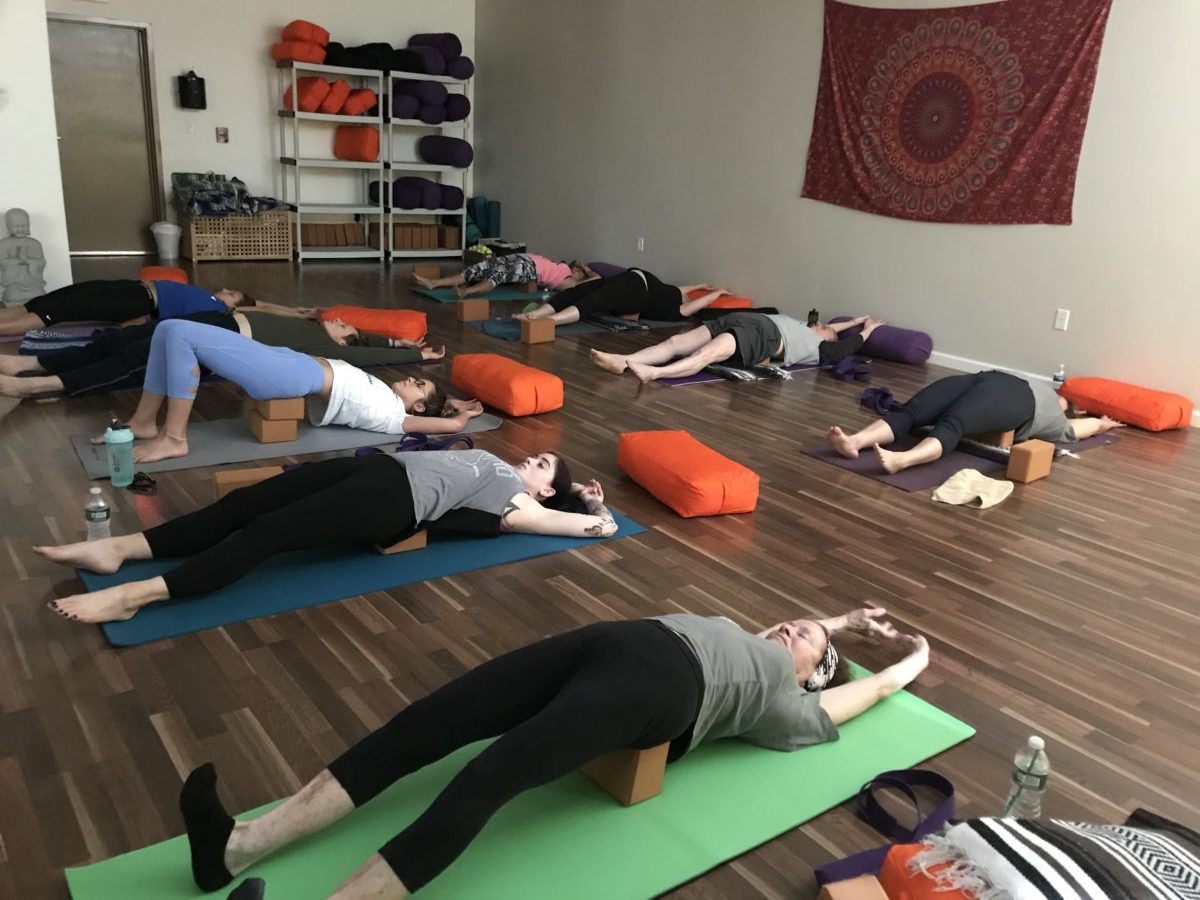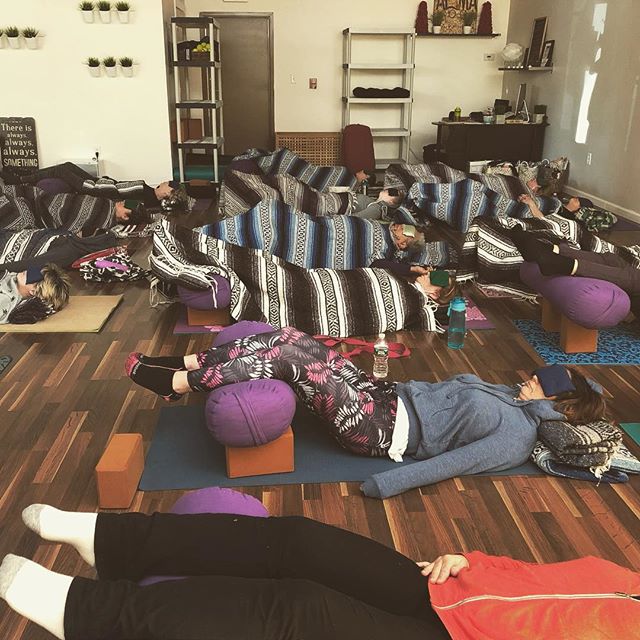 Where OM meets Aaaahhhh.
This class is unlike any other combining, yin, restorative, deep stretches, and gentle massage. It's perfect for the person who doesn't want all of the power of a vinyasa class and is in need of showing their sore body some love. You'll learn self-care techniques that can be used in and out of class. Consider this class your weekly treat to yourself.
Great for beginners  Studio B
The best of both worlds! This class will begin with a Vinyasa based style, flowing in and out of poses, using the breath and building internal heat within minutes. You will detoxify, heal, and rejuvenate the body. We'll then transition into Restorative and relaxing poses. Power, peace, meditation, and essential oils all come together to make this class a dream come true.